Deep Impact
is a custo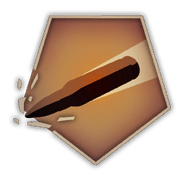 m Perk in
Call of Duty: Modern Warfare: Special Ops
and
Call of Duty: Modern Warfare: Special Ops 2: Redemption
, custom first-person shooter games.
Deep Impact increases the penetration of any we
apon that fires bullets. Deep Impact Pro increaes the amount of damage on killstreak items. It also increases the amount of damage done by rockets. Both Deep Impact and Deep Impact Pro costs 2000 CoD Points.
Basic OutfitEdit
Deep Impact does not have an outfit.