Ghost
is a custo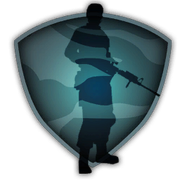 m Perk in
Call of Duty: Modern Warfare: Special Ops
and
Call of Duty: Modern Warfare: Special Ops 2: Redemption
.
Ghost prevents the player from showing up on enemy
UAV radar
and
Motion Sensors
. To unlock Ghost, the play
er must spend 2000 CoD Points. If Ghost Pro is earned, it will prevent automated killstreaks (with the exception of
Attack Dogs
) from attacking the player and
Blackbirds
from detecting them. In addition, the red box that indicates a player while an enemy is using a
Chopper Gunner
or
Gunship
is removed, making the player harder to see. Also, it keeps the player from glowing white on
Infrared Scopes
. Ghost Pro costs 2000 CoD Points to unlock.
Basic OutfitEdit
Ghost's outfit is a ghillie suit that changes from faction to faction. Jonathan Peterson's Task Force, the Navy SEALs, and Special Ops all wear the exact same outfit. The Russian Spetsnaz wear a green and black outfit. The Special Air Service wears a similar looking ghillie suit to the American one. The OpFor and Brazilian Gang wear a similar looking version, which is tan, dark blue, and brown. And finally, the Hong Kong Gang wears a totally different variant, which is completely black.
Ghost is often used with a weapon that has a suppressor to prevent detection from anywhere on the map.

Ad blocker interference detected!
Wikia is a free-to-use site that makes money from advertising. We have a modified experience for viewers using ad blockers

Wikia is not accessible if you've made further modifications. Remove the custom ad blocker rule(s) and the page will load as expected.