Hardcore
is a custom Perk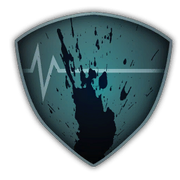 in
Call of Duty: Modern Warfare: Special Ops
and
Call of Duty: Modern Warfare: Special Ops 2: Redemption
, custom first-person shooter games.
Hardcore reduces all killstreak requireme
nts by one. Additionally, when a
Care Package
is used, the player is able to "re-roll" it and change the Care Package to something different by double-tapping the action button. It costs 2000 CoD Points. Hardcore Pro allows the player to "re-roll" the Care Package killstreak three times instead of two. Hardcore Pro also costs 2000 CoD Points.
Basic OutfitEdit
Hardcore gives the player's character a heavier built suit, but not as heavy as Flak Jacket.
Ad blocker interference detected!
Wikia is a free-to-use site that makes money from advertising. We have a modified experience for viewers using ad blockers

Wikia is not accessible if you've made further modifications. Remove the custom ad blocker rule(s) and the page will load as expected.