Second Chance
is a custom Pe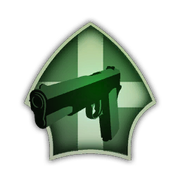 rk in
Call of Duty: Modern Warfare: Special Ops
and
Call of Duty: Modern Warfare: Special Ops 2: Redemption
, custom first-person shooter games.
When a player is shot down and has second chanc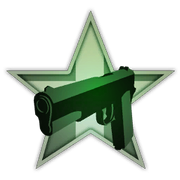 e equipped, they will fall backwards as if dying, but instead they fall onto the ground and immediately pull out a pistol. During this state, the pistol can kill enemies in two shots no matter where the rounds land. The player is also vulnerable to death. After thirty seconds, the player will die off. Second Chance costs 2000 CoD Points. When Second Chance Pro is used the player is able to move around. In addition, the player's pistol ammunition is doubled and the player can use lethal and tactical grenades. The Pro version also costs 2000 CoD Points.
Basic OutfitEdit
Last Stand does not have an outfit.